Jays Pitcher Matt Shoemaker Tears His ACL
April 25, 2019
Toronto Blue Jays pitcher Matt Shoemaker tore his Anterior Cruciate Ligament (ACL) in his left knee when participating in a rundown during the fourth inning on Saturday in Oakland.  Matt Chapman of the A's stopped partway between 1st and 2nd base when Shoemaker applied the tag. Shoemaker then spun to his right while his left foot was planted on the ground.  
What is an ACL?

The Anterior Cruciate Ligament is one of four ligaments that help to stabilize the knee and prevent excessive movement. The ACL is the primary ligament that prevents the tibia (leg bone) from moving forwards compared to the femur (thigh bone).  It also limits rotation at the knee in combination with the Posterior Cruciate Ligament. The ACL limits the rotation outwards of the leg bone. This ligament typically tears when the body twists to the opposite side of a planted foot. In Matt Shoemaker's case, his left was on the ground when he was twisting to the right. Other typical times that the ACL will tear are when the knee hyperextends or there is a force on the lower leg that pushes it forwards and inwards.
Could this injury have been prevented?
Given the mechanism of injury, it is unlikely that anything could have prevented it.  Not have your pitcher get involved in a rundown as Kevin Barker of Sportsnet's Baseball Central has said would be the only way to make sure your pitcher isn't put into that situation.  Matt Shoemaker is in good physical shape with no obvious factors that would have increased the risk for an ACL injury. 
While this article was written due to an injury suffered in baseball, the risk factors are common to all sports particularly soccer, basketball and volleyball.
What are the risk factors for an ACL injury?
There are many different factors that can increase the risk. Some cannot be controlled and just have to be accepted while others can be influenced by exercise.
Factors that cannot be changed include gender, genetic factors, previous ACL tears, and hormones.  Previously repaired ACLs have a re-tear rate 15% higher than people who have never torn their ACL. It has been reported that females have 4 to 6 times the risk of ACL injuries compared to their male counterparts. Women who play basketball or soccer year round injure their ACLs at a rate of 5% per year. Part of the reasons for this increased risk is due to differences in muscle strength, lower extremity alignment, and muscle flexibility as well as jumping and landing patterns.  These are factors that can be influenced and in some cases changed.
Take a person who stands with their knees together but their feet are apart – a knock-knees presentation.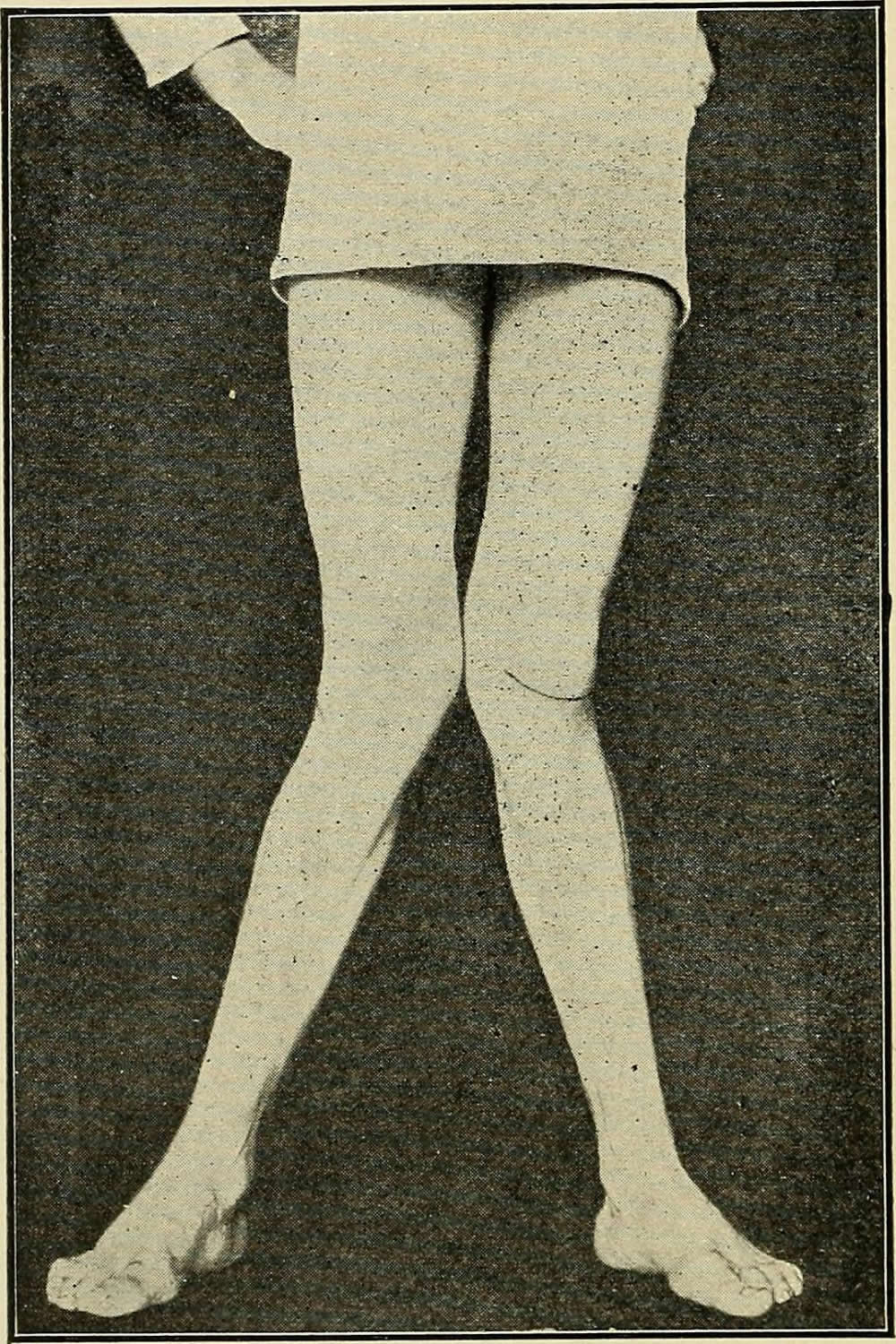 It may be possible to change the presentation by strengthening muscles at the hips, knees, feet and ankles. Typical weakness in these areas allow the hips to rotate inwards, and the feet to collapse. This position puts increased stress on the ACL and adding more force can lead to it tearing easier. Addressing the weaknesses can straighten the alignment from the hips to the knees and ankles as well as reduce the risk for injury to the ACL.
If you are wondering if you are at greater risk for an ACL, book a free 15-minute physiotherapy consultation and we'll assess your risk.